Trusted Chiropractor in Epworth
Need to break free from aches and fatigue? Let Fullness of Life Chiropractic in Epworth, IA be your guide back into a life full of vitality! Our experienced team is here to not only heal your physical pain, but also revitalize you so that all exhaustion comes from having too much fun. Regain control and get ready for an incredible journey – it's time to live fully again!
At Fullness of Life Chiropractic, we don't just treat the symptoms – we address the source of your pain. After a thorough evaluation to determine the root cause, our team designs an individualized care plan specifically for you. We have decades of experience in offering services such as chiropractic adjustments, physical therapy, and massage to free you from all forms of pain.
In addition to physical treatments, Fullness of Life Chiropractic also offers nutritional advice and lifestyle tips to help prevent future discomfort. We will guide you through exercises that promote the natural healing processes in your body and build strength, balance, and flexibility. With us by your side, you'll be feeling better in no time!
Visit us in Epworth, IA and begin living life to the fullest again. Our team is ready to help you get back on track – let's do this together! Don't wait any longer to enjoy life, contact us today and let's get started!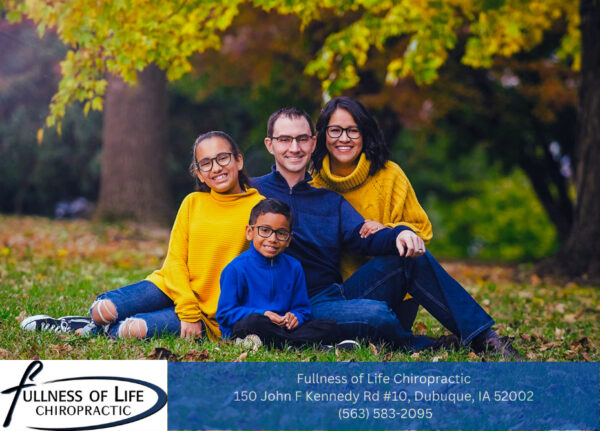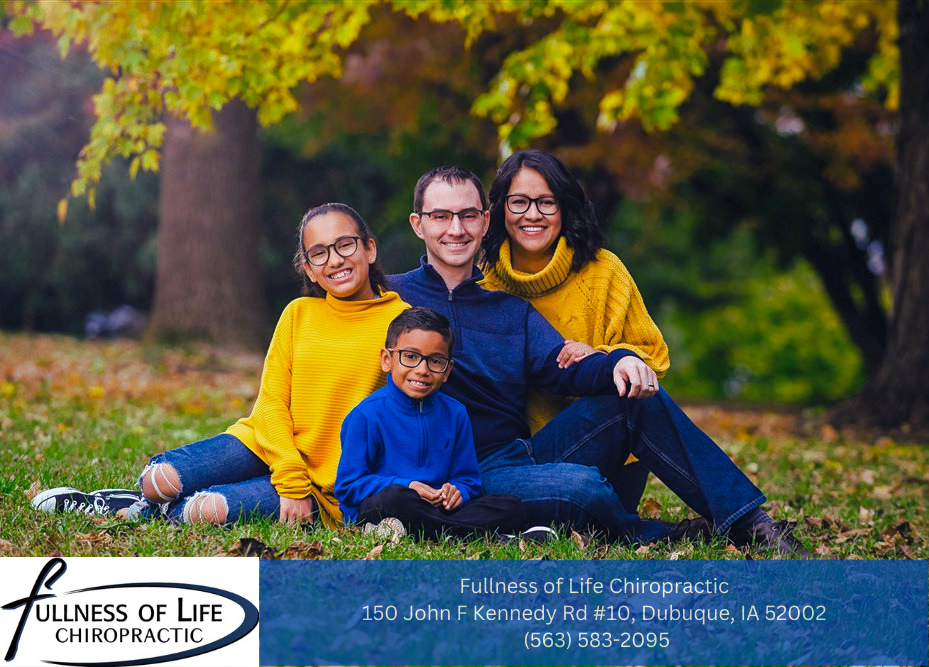 Highly Skilled & Registered Chiropractor in Epworth Chiropractic Care
At Fullness of Life Chiropractic, we strive to provide the best chiropractic care with the help of our highly skilled and registered Chiropractor. Our team is dedicated to providing effective treatments for conditions such as sciatica, neck pain, lower back pain, and sports injuries.
We use a variety of techniques to help provide relief and maintain optimal health, including spinal adjustments, soft tissue therapy, muscle stimulation, joint mobilization, manual therapies and exercise rehabilitation. Our chiropractic treatments focus on treating the body as a whole to ensure that all areas are being addressed and improved.
We believe in providing individualized care that matches your specific needs. Our experienced and knowledgeable staff will take the time to get to know you, your health goals and create a treatment plan that fits your lifestyle.
We are committed to providing quality chiropractic care in a friendly and comfortable environment. If you would like more information or have any questions about our services, please don't hesitate to contact us today.  We look forward to helping you achieve a healthy and pain-free lifestyle.
Licensed Chiropractor Near Me | Epworth Chiropractic Care
At Fullness of Life Chiropractic, we offer a wide variety of care tailored to your individual needs. Our licensed chiropractor will work with you to understand the root cause of your discomfort and develop a treatment plan that is right for you. We specialize in manual adjustments and therapeutic exercises to ensure lasting relief from pain, improved posture, and increased mobility.
Our clinic in Epworth, IA is also staffed with experienced physical therapists and massage therapists who can provide additional treatments to aid in the healing process. We make it our priority to ensure that each patient receives quality care and attention, focusing on their overall well-being.
If that weren't enough we also offer cutting edge cold laser therapy and nutritional counseling for those looking to maximize their health goals. Just need some questions answered? You can rest easy knowing our friendly doctor always has your back (literally)!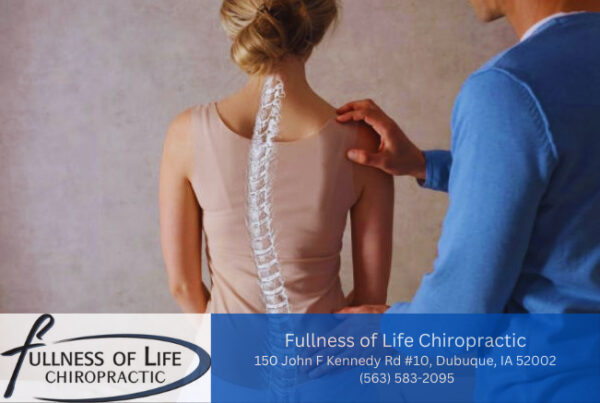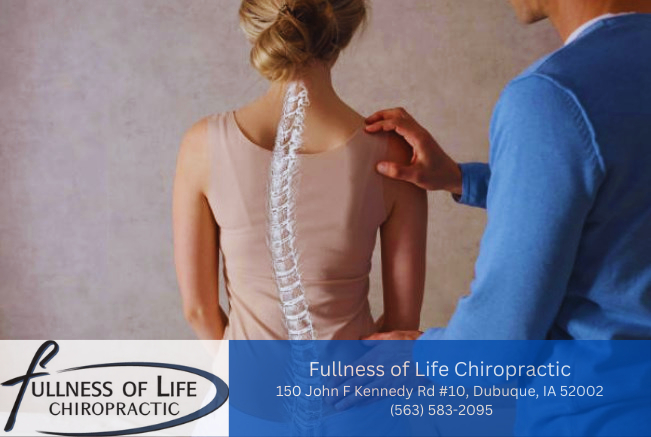 Highest Quality Chiropractic Care from Qualified Chiropractor
At Epworth Health, we believe that everyone deserves the highest quality of healthcare and are dedicated to treating each patient with compassion, respect and the best possible care.
Our team is focused on providing personalized chiropractic care using the most effective and advanced techniques to help you reach your health goals.  We look forward to helping you achieve a happier and healthier life!
With us, you get more than just the basics! Our expert chiropractor is here to help guide you through a top-notch treatment plan with spinal adjustments, therapeutic massages and joint mobilizations.
About Epworth, IA
Epworth is a small town located in Dubuque County, Iowa. It is situated along the Mississippi River and is approximately 10 miles northwest of the city of Dubuque.
The town was founded in 1851 by German immigrants who left their native land to make a better life for themselves. The original settlers named their new home after the town of Epworth in England, where they had previously lived.
The population of Epworth is just over 800 people, making it a small but vibrant community. It is home to a variety of businesses and services, including two grocery stores, several restaurants, a bank and credit union, post office, hardware store, pharmacy and auto repair shops. The local school district serves the town and surrounds, with elementary and middle schools in the district.
It is a great place for visitors, too, offering breathtaking views of the Mississippi River and nearby wooded hillsides. With its rich history and vibrant culture, Epworth is sure to make any visitor feel welcome.  Whether you visit for a day or plan to stay longer, Epworth is sure to offer something for everyone. 
Want better health this year? Make the change with Fullness of Life Chiropractic in Epworth, IA! Get your aches and pains treated by our professionals today – you won't regret it. 
Take charge of your health and schedule an appointment with us to feel the difference right away!