Pediatric Chiropractor Dubuque IA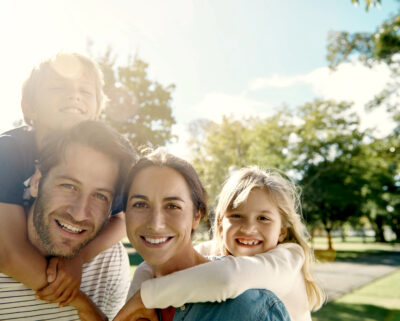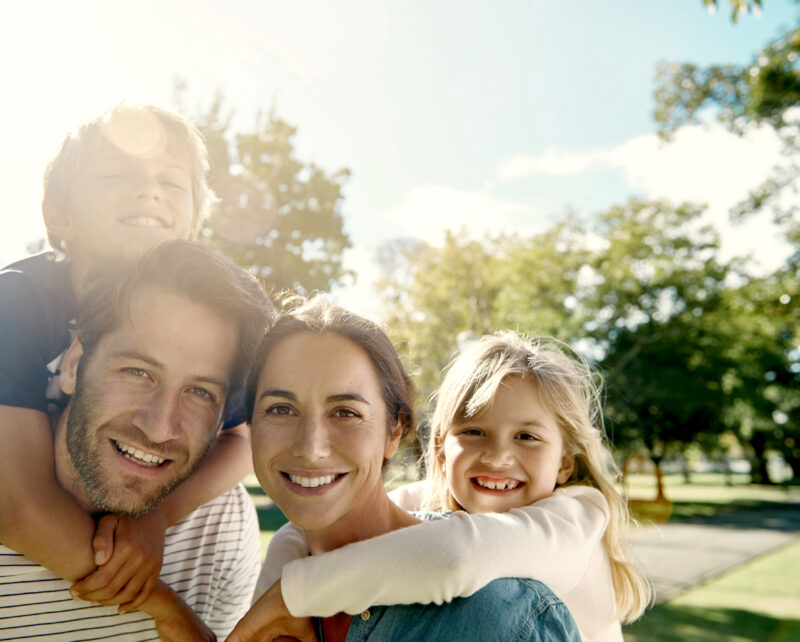 Because children's bodies are still developing, pediatric chiropractic therapy is effective. The spine should be positioned correctly for the normal development of the body and brain. If you search for, "chiropractor near me" online, Pediatric chiropractors use a variety of chiropractic therapies to relieve tense muscles that cause subluxation or misalignment of the spine. A chiropractor who specializes in treating children has received specific training. Chiropractic treatment is an essential aspect of your child's general health and well-being. According to the National Board of Chiropractic Examiners (NBCE), approximately 17% of chiropractic patients in the United States are under the age of 18. More than 8% of those under the age of five are under five. Although it may appear that children do not require chiropractic care at a young age, beginning preventive therapy early in life can set them up for a lifetime of good health and well-being.
To ensure you give the finest natural care for your children, here's all you need to know about pediatric chiropractic care — including its benefits, ideal age to take them to a chiropractor, and addressing if babies should see these specialists. In general, any person's 'childhood' phase can be traumatic. This is because a newborn learns to crawl, walk, and run in a short period, putting them in a constant state of 'play and discovery.' In addition, children engage in various physical activities such as indoor hide-and-seek and backyard jogging. Small stumbles may not give your child substantial distress, but they can induce musculoskeletal system alterations. This situation frequently results in spinal misalignment or subluxation, interfering with the proper functioning of your child's nervous system. Furthermore, subluxations can impair your child's body's ability to function correctly, resulting in various health problems such as headaches, asthma, and ear infections. The best approach to naturally address these is to have your child receive chiropractic care, which can help correct these misalignments, enhance their wellness, and avoid future health issues.
If you're looking for a pediatric chiropractor in Dubuque IA, you've come to the right place! Our team at Fullness of Life Chiropractic is dedicated to helping children maintain good health and function. We offer a variety of services tailored specifically for kids, including chiropractic adjustments, massage therapy, and more. We believe that every child deserves access to quality chiropractic care, so please give us a call today to schedule an appointment!
Why Hire a Pediatric Chiropractor?
If your child engages in physical activities frequently, their spine and neurological system may be strained, resulting in various health problems. Parents must take good care of these things for maximum health, wellness, and a seamless transition into adulthood, especially during their children's developing years. Aside from that, there are a few more reasons to let your child visit a chiropractor.
More Restful Sleep: A child's ability to function during the day and their general development and growth physically, emotionally, and psychologically depends on getting adequate sleep. Unfortunately, some stressors can lead to sleeping problems in children, such as insomnia or sleep apnea. Chiropractic care effectively releases stress from a person's body and improves the circadian rhythm or sleeping pattern of your child. In addition, skilled chiropractors can assist your child with bedwetting problems. In our holistic perspective, we know that ill health results from a lack of balance in the body and mind. We also know that true wellness is possible when you're physically, mentally, and spiritually well. At Fullness of Life Chiropractic, our team focuses on providing effective treatment at an affordable price to help children regain their ability to function properly so they can enjoy life to the fullest without you having trouble with how much it would cost!
Improved Immune System: Chiropractic care can help infants and older children's bodies function better, resulting in a direct and indirect immune system boost. The neurological system, which runs throughout the body, is the core relay system. Any abnormalities with the spine, nerves, or muscles in a child can result in various health concerns, including an ear infection. If you get your infant 'adjusted' early on, they will be more protected against diseases.
Attitude and behavior have improved: Chiropractic care can benefit children not only physically but also psychologically and emotionally. Children's chiropractic care can help relieve tension and anxiety, enhancing their behavior. By relieving stress throughout their bodies, the technique also helps to improve their emotions and attitudes. Furthermore, ensuring their bodies are developing properly should make them feel happier and more active, leading to a more positive outlook.
Ear Infection Treatment and Prevention: An ear infection is another typical 'childhood' ailment that infants face. Excess fluid builds up in the ears' eustachian tubes, causing this problem. When this component fails to drain, it can cause infection and pain in a baby's ears due to increased pressure. Chiropractic therapy can aid by preventing minor nerve injuries or allergies to the baby's nerves during birth. This prevents them from being infected with a painful ear infection. Chiropractors can do this by dilating the muscles around the eustachian tube, releasing pressure, and unblocking it.
Assist in the optimal development of the brain: Chiropractic therapy is quite advantageous when it comes to a child's general brain development. The holistic method promotes improved concentration and memory retention by helping a child's brain develop closer to the rest of their body. It can also help reduce hyperactivity, which can help with conditions like attention deficit hyperactivity disorder (ADHD).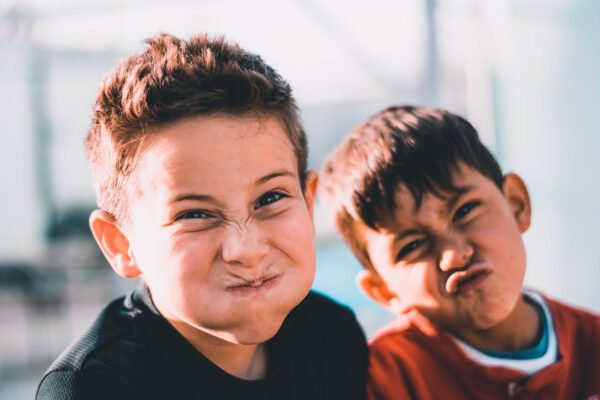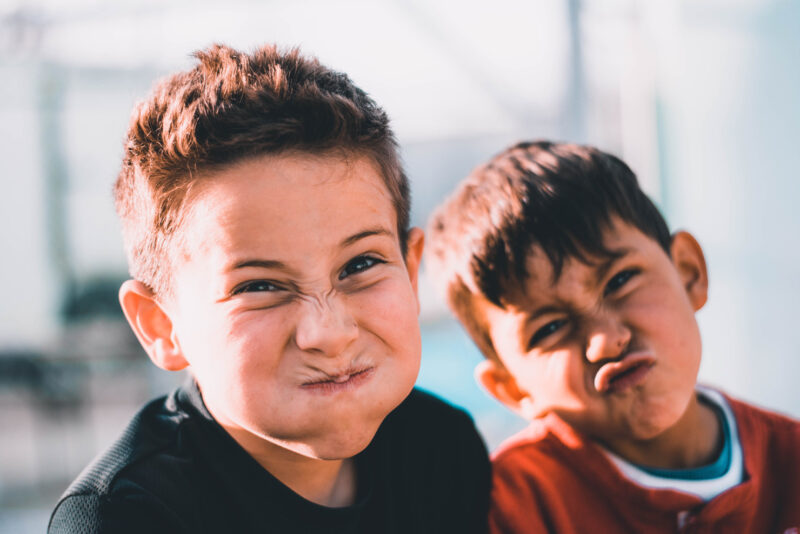 Walk-in Pediatric Chiropractor
At any age, anyone can see a walk-in chiropractor in Dubuque, Iowa, and receive the care they require. However, most professional chiropractors will see children under the age of 18, with some accepting patients as young as one year old. Chiropractors provide safe, non-invasive, and medication-free treatment, making it ideal for children. Chiropractic-related adverse effects are uncommon, and no deaths have been reported due to chiropractic treatment for children. Experts consider it to be one of the safest kinds of treatment for various ailments and pain management. Chiropractors often receive coursework that revolves around treating children, although some provide specialty in the topic. Every chiropractor, on the other hand, employs gentle yet effective treatments. Just like us here at Fullness of Life Chiropractic, we offer an affordable walk-in chiropractor that would not intimidate you with how much it would cost.
You might be asking yourself, Is Chiropractic Treatment Safe for Children?
Well, spinal manipulation and other pediatric chiropractic treatments often consist of light massages unnoticed by babies. The adjustments and manipulations are usually light, and a chiropractor delivers any pressure with a delicate and soft touch. Overall, the technique should be quite safe for a newborn if performed by a reputable and skilled pediatric chiropractor. However, consider that injuries and consequences are still a possibility, so choose a reputable chiropractor. We are sure you'll find us here at Fullness of Life Chiropractic if you search for a pediatric chiropractor near me online.
Same Day Pediatric Chiropractor
If you require a pediatric chiropractor and happen to be in the Dubuque, Iowa area, Fullness of Life Chiropractic is here for you. Our walk-in chiropractor services are designed for those who need immediate care without having to make an appointment. We also offer same-day appointments, so we can help you get in and out as quickly as possible. Speaking of help, you should not be worried about your infants on whether or not they are allowed to go to a chiropractor. Many chiropractors believe that birth is a stressful experience for a baby's spine and that it can be the primary cause of illness in children; hence they recommend chiropractic treatment for babies. Pediatric chiropractors are qualified professionals who specialize in performing gentle but effective manipulations and adjustments on children's bodies to restore their normal biological processes. Then, as a baby grows older, these specialists work to heal and improve their general health and well-being. Chiropractors play a critical role in the care and treatment of infants. These experts have successfully treated various issues, including newborns who are unable to latch or nurse, underdeveloped digestive systems, acid reflux, crooked spines, and ear infections. You can ensure that your infant thrives if they address these concerns early on.
Pediatric Chiropractor | We Accept Insurance
If you are searching for a pediatric chiropractor in Dubuque, Iowa, Fullness of Life Chiropractic is the place to go. Our goal is to help our patients live healthy and active lives on their terms by using natural methods rather than medication. Your child's health should be your top priority as a parent or guardian, and we are here to help. So the next time you're searching for a pediatric chiropractor near me, give us a try! We accept any insurance and also have an affordable cash plan, so worry no more about the cost. We also offer a free consultation for those interested in our services!