Car Accident Chiropractor Dubuque IA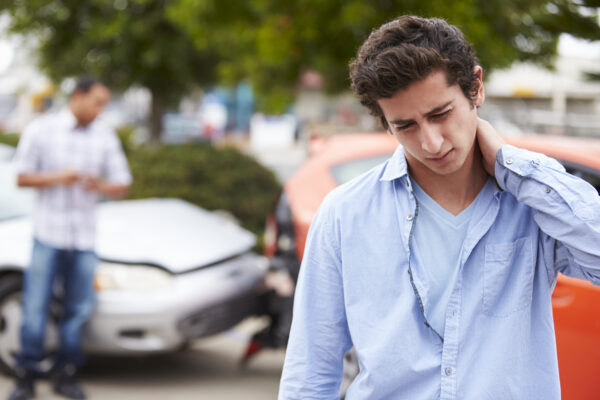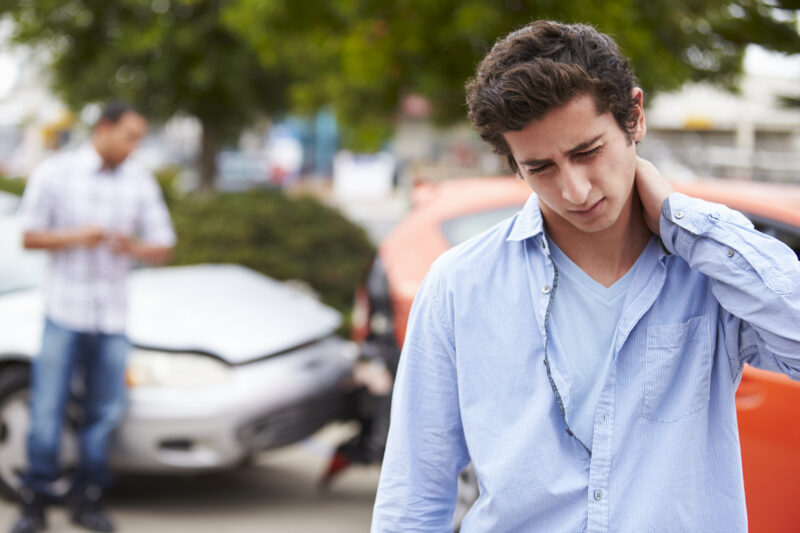 You may be shocked or distressed after being involved in an automobile accident. The tine and money of getting all of the health insurance, car insurance, and repairs can sometimes be demanding, leading to people delaying medical treatment, especially if no evident injuries were sustained in the collision. Adrenaline levels will rise in a car collision, just as they will in any other type of trauma. Adrenaline is a hormone that prepares the body for action when you're under stress. It also has a pain-numbing effect. You may suffer stiffness and soreness that you didn't feel shortly after the accident once your body realizes that the threat has passed. This is why it's important to see a chiropractor after an auto accident, even if you don't feel injured. A chiropractor can help relieve the tension and stress that have built up in your body due to the accident and get you on the road to recovery.
According to one study, more than 70% of persons who visit the ER after an automobile accident are still in pain six weeks later. Chiropractic care is a medical and holistic option that can help with both long-term and short-term pain alleviation. If you are in an auto accident, the best thing you can do for your health is to see a chiropractor. A Dubuque IA chiropractor can help relieve pain and get you back to feeling like yourself again. If you are looking for an auto accident chiropractor in Dubuque IA, look no further than our practice! Here at Fullness of Life Chiropractic, We offer a wide range of affordable services to help you recover from your accident quickly and without any pain without worrying about how much it costs. They may get pain relief from something as basic and painless as a spinal adjustment, so many individuals choose chiropractic treatments today. There are no medicines, operations, or lengthy recovery periods. Instead, we collaborate with our patients. Our doctors rely on your assistance to get your body to respond to therapy — to achieve the best possible natural healing outcomes.
How Can a Car Accident Chiropractor Help?
There's a strong probability you've had a whiplash injury if you've been in a car accident. A neck strain or whiplash is another word for a neck strain. A whiplash is a group of symptoms that occur when your head and neck are violently thrown back and forth or side to side. The soft tissue, nerves, and bones in your cervical spine may be injured due to this movement. It can cause severe, chronic pain and lifelong damage, and impairment if left untreated. If you've been in a car accident, you should get medical help right away, even if you don't have any symptoms. Whiplash, for example, can take hours, days, or weeks to manifest symptoms after a car accident.
After a car collision, your back and your neck are common regions of injury. Whiplash is the most common neck injury sustained in an automobile accident. Whiplash seldom causes chronic injury on its own, and the pain you're feeling could be an indication of something more serious. You may endure neck, shoulder, and even back pain if you've had whiplash. Bruises and contusions are the most common causes of pain. The impact of the accident, on the other hand, can result in ligament rips, shattered bones, or fractures. These injuries are also relatively common, rarely fatal or life-threatening. They may, however, require surgery to help you recuperate, especially if you don't seek medical attention right away. Receiving medical attention as soon as possible following your accident will give you the best chance of making a full recovery. In our holistic view, treating whiplash is about more than just relieving pain. It's also about restoring balance and function to the body so that you can return to your everyday life as quickly as possible. We offer various treatment options, including chiropractic adjustments, manual therapies, and lifestyle advice, to help you recover from whiplash.
We understand that it can be frustrating to have whiplash. It can negatively affect your life in a variety of ways. You may not feel like going out with friends or colleagues because you're constantly in pain, for example, or you may avoid exercise because it's too painful and fatiguing. Manual therapies are one way we help our patients regain their strength following a whiplash injury. Chiropractic treatments are a type of therapy in which the chiropractor uses their hands to manipulate your body's soft tissues and joints. They're also referred to as hands-on treatment because they incorporate direct contact between the patient and therapist. Our chiropractor, Dr. Neal Rolwes, regularly uses these treatments on our patients, especially those recovering from a whiplash injury. We also offer a variety of other treatments, including orthotic insoles, massage therapy, and physical rehabilitation in our clinic. We understand that each patient is unique and has their own needs when treating injuries like whiplash or neck pain following an auto accident. If you're in the Dubuque, IA area and are suffering from whiplash or any other injury following a car accident, please don't hesitate to call our office for a consultation. We'll work with you to develop a chiropractic treatment plan that will help you get back to your life as quickly as possible.
Walk-in Car Accident Chiropractor
Our walk-in chiropractor is available for auto accident injuries. If you've been in a car accident and are experiencing pain, please stop by our clinic, and we will do our best to help relieve your symptoms.
Chiropractic Adjustments
One of the most common treatments for whiplash and other auto-accident injuries is chiropractic adjustments. This hands-on treatment is used to relieve pain and help restore range of motion following an injury. Our chiropractor, Dr. Neal Rolwes will use his hands to adjust your back, neck, or another injured area until he feels a shift in the joint. Chiropractic therapy can help with various ailments and conditions that can occur as a result of a vehicle accident. Whiplash, caused by a quick, rapid front and back movement of the neck and head that extends the muscles and tendons beyond their normal range of motion, is one of the most common injuries we see following a car accident. Even if the rear-end collision was at a modest speed, you could sustain a whiplash injury. Whiplash can cause headaches, shoulder, and upper back discomfort, chronic neck pain, and numbness if left untreated.
Catastrophic damage to the spine can be devastating. The vertebrae (the bones that make up the spinal column) can be crushed, fractured, or dislocated. Ligaments (the bands of tissue that help protect the spine), nerves, muscles, and even the spinal cord can all be destroyed. The full impact of spinal cord damage takes time to manifest. Additional damage and pain can result from inflammation, edema, bleeding, and fluid buildup in or around the spinal cord. Back injuries damage more than only the back. Your bladder control, bowel function, and sexual function can all be affected by a lower back injury. If you want a walk-in chiropractor to help you out, we are happy to help. We know that car accidents can be traumatic, and we want to do everything we can to help our patients recover from their injuries. Please don't hesitate to call us if you have any questions or would like to schedule an appointment.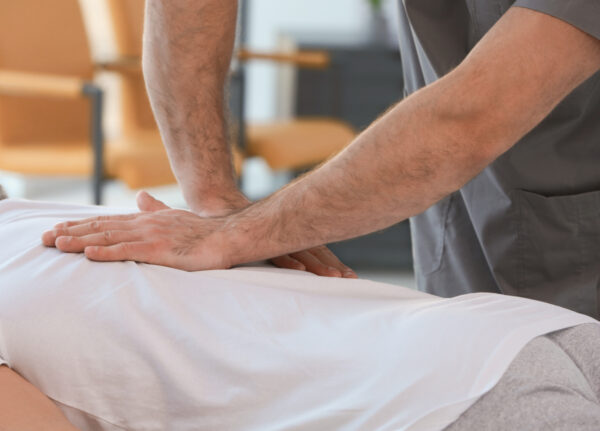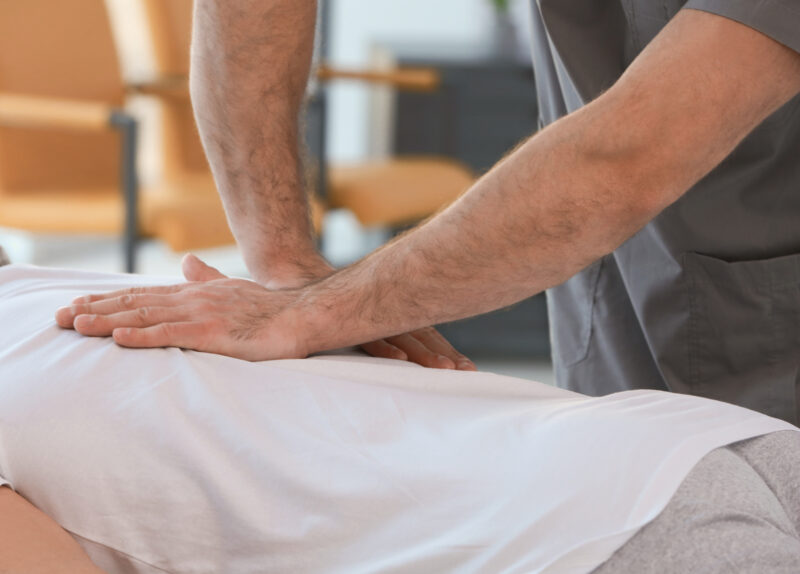 Same Day Auto-Accident Chiropractor
Our same-day auto-accident chiropractor is available to help you recover from your injuries. If you've been in a car accident and are experiencing pain, please stop by our clinic, and we will do our best to help relieve your symptoms. We also see a lot of individuals who get headaches as a result of an automobile accident. These headaches usually go away on their own, but they can be persistent. Post-traumatic headaches are long-term headaches induced by an auto accident or another type of head injury. They can be accompanied by a variety of symptoms, such as:
The ears are ringing.
Dizziness
Vision Illusions
Anxiety or depression may be present.
A free chiropractic consultation with us will decide the optimum course of treatment, and spinal manipulations that can relieve the discomfort of post-traumatic headaches by reducing pressure in the neck area.
Auto-Accident Chiropractor | We Accept Insurance
We are an auto injury chiropractic office that accepts insurance for patients who have been in an automobile accident. We work directly with your insurance company to help you get the care you need as painlessly as possible so that you can focus on getting back on your feet after a car wreck. If you're still in pain following your vehicle accident, talk to your primary care physician about chiropractic care. Chiropractic can be used alone or with other treatments such as acupuncture and physical therapy. We are dedicated to assisting our patients in recovering from car accidents and injuries and reaching their full health potential.