Asbury Chiropractic Care
Are you struggling with back or neck pain? Searching for a solution that doesn't involve surgery or prescription drugs? Look no further – Fullness of Life Chiropractic has the answer to your ailments! Get ready to experience relief without worrying about side-effects
At Fullness of Life, our mission is to help you find health and wellness—without drugs or surgery. We use a natural approach to healing that includes chiropractic adjustment, soft tissue therapy, exercise rehabilitation, nutritional guidance, and lifestyle modifications.
Chiropractic adjustments are the foundation of our care. Our experienced doctors use gentle, precise techniques to restore your spine's natural alignment and reduce pain. We also offer nutritional guidance so you can maximize your body's potential for healing and performance.
If you're ready to experience a new level of chiropractic care, contact Fullness of Life today. Our experienced professionals are here to help you take the first step in finding health and wellness. Schedule an appointment today, and get ready to enjoy life to the fullest!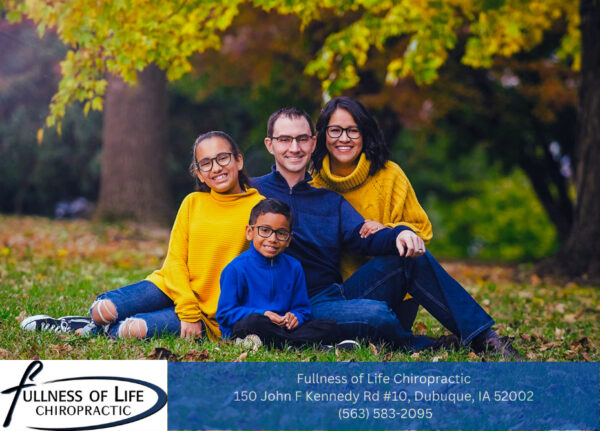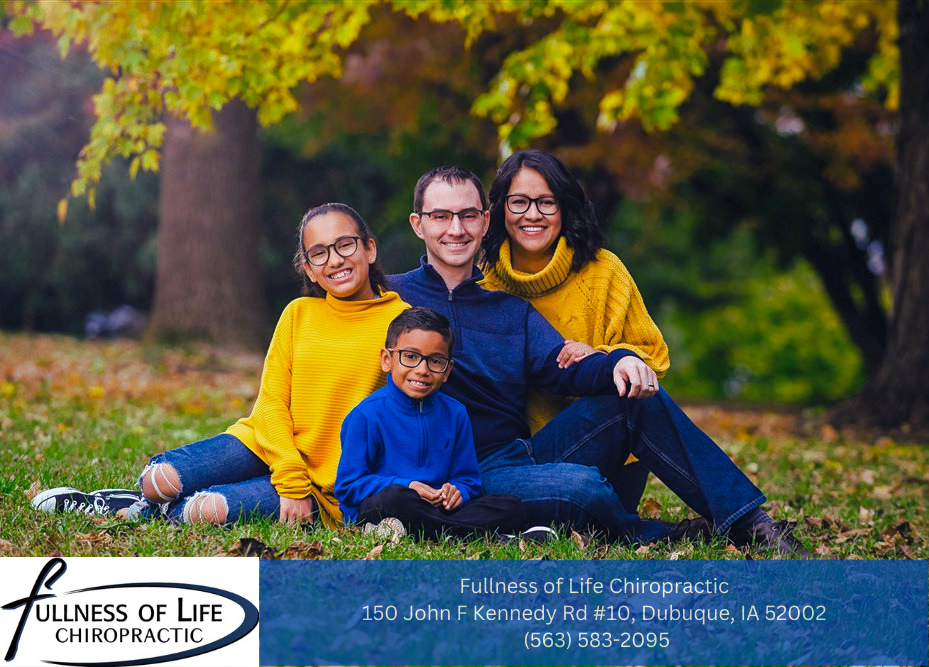 Licensed and Trusted Chiropractic Specialists in Asbury, IA For Years
Because your health matters to us, we ensure to deliver nothing but safe and proven chiropractic care for Asbury residents. We aim to provide the best service and care possible, which is why we only employ licensed and experienced chiropractic specialists. All of our practitioners are highly experienced, having worked with thousands of patients over the years.
We pride ourselves on our patient-centered approach, where all members of our team work together to create an effective plan to help you achieve your health goals. We understand that each patient is unique and has different needs, so we work to customize a plan specifically for you, taking into account your individual lifestyle and goals.
At Fullness of Life Chiropractic, we offer a variety of treatments and therapies to meet the needs of our patients. From spinal adjustments to massage therapy, our range of treatments can help with a variety of ailments, from chronic pain to sports injuries. With our specialized services, we strive to give you the care you need and deserve.
We're proud to be your first choice for chiropractic care in Asbury. Our team is committed to providing quality and compassionate care. We're here to help you get back on the path of feeling your best, so don't wait any longer! Contact us today and start your journey towards a healthier life.
Local Chiropractor Near Me l Asbury Chiropractic Care
Whether you're suffering from neck pain, back pain, or any discomfort, our local chiropractor near you in Asbury, Iowa is here to help.
Fullness of Life Chiropractic is dedicated to providing the best chiropractic care and wellness services possible. We take the time to understand your needs and create an individualized treatment plan that provides lasting relief from neck pain, back pain, headaches, and more
Our non-invasive and gentle approach to care is designed to help you achieve pain relief and avoid further injury. We can also help improve posture, balance, and core strength through therapies such as spinal adjustments, massage therapy, corrective exercises, and lifestyle modifications.
We understand that everyone's needs are different and strive to provide a personalized approach to care for every patient.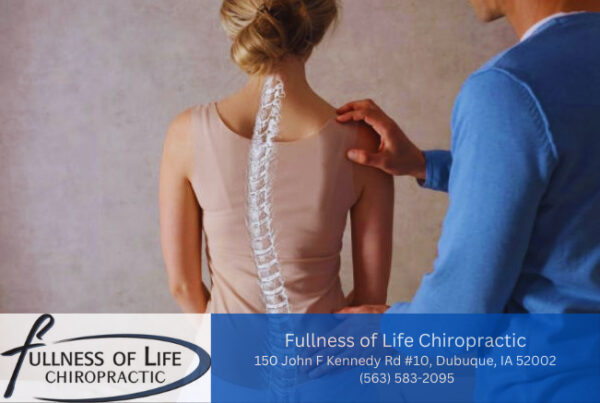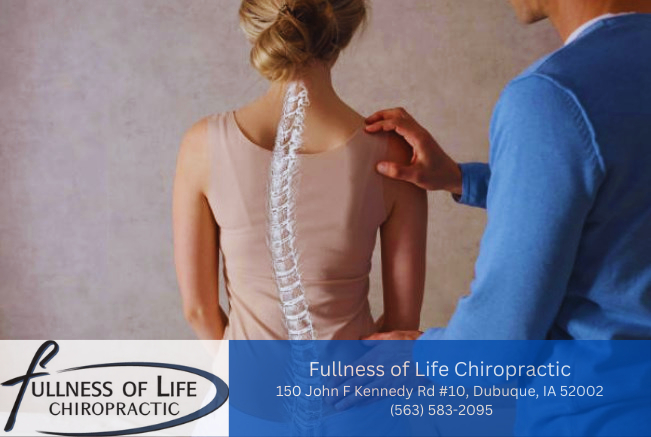 Asbury Chiropractor l Flexible Payment Plans to All Treatments
At Fullness of Life Chiropractic, we understand the importance of affordable yet quality chiropractic care. That's why we offer flexible payment plans to all our treatments and services.
Whether you're insured or not, we've got your back! We accept most major regional health insurance plans – PLUS offer a Savings Program for patients who don't have coverage or whose plan doesn't cover chiropractic visits.
Got injured on-the-job? No problem! Auto accident? Count us in too – our team specializes in body maintenance from medical claims to work injuries. Get covered today with us – so you can get the care you need tomorrow.
About Asbury, IA
Asbury is a small community in Dubuque County, Iowa. It's located on the banks of the Mississippi River and is just minutes away from downtown Dubuque. Asbury has a population of over 7,000 and offers families with a great quality of life. The city prides itself on its strong sense of community and its well-maintained parks and recreation facilities.
Asbury is home to the annual Asbury Days Festival, which features live music, food vendors, carnival rides, games, and more. The city also hosts a number of other family-friendly activities throughout the year such as concerts in the park and holiday events like their Fourth of July fireworks show.
Residents of Asbury have access to excellent educational opportunities, as the city is served by the Dubuque Community School District. It also provides convenient access to health care facilities, restaurants, and shopping centers. 
With its close proximity to the Mississippi River and other outdoor attractions, Asbury is a great place for people looking to take advantage of all that Iowa has to offer.  Whether you are looking for a quiet place to call home or an exciting city full of opportunities, Asbury has something for everyone.
Are You in Asbury And Looking For Expert Chiropractic Care? 
Don't look further than Fullness of Life Chiropractic! Our experienced chiropractor, Dr.Neal Rolwes, is dedicated to helping you achieve pain relief and better health through personalized care and treatment. 
We'll work with you to develop a treatment plan that is tailored to meet your individual needs! Call us today to schedule an appointment.