WE CAN HELP
We understand how frustrating it is to live with pain or fatigue. Dr. Neal Rolwes, DC made it his mission to help people pain, fatigue, and diminished health after he found relief in Torque Release Technique from lower back pain and allergies he experienced from an early age.
Born and raised in Dubuque County.
Certified Advanced Proficiency in Torque Release Technique (TRT) since 2012
Palmer Graduate 2013
Fellow of Holder Research Institute
Post-Graduate Faculty of Life University
AFFORDABLE CHIROPRACTIC CARE
As the leading chiropractor in Chiropractor in Dubuque, IA, we assure our customers that they can achieve relief from any pain without hurting their pockets. This means that we depend on what type of treatment has been given to you when it comes to the cost. But that is not all of it.
The chiropractic adjustment cost is determined by your location, the purpose of your visit, your provider, and your treatment plan. It fluctuates considerably, ranging from $30 to $300 per visit. Many health insurance companies cover chiropractic care. For more information on your chiropractic plan, call our office today. To inquire about the cost of a chiropractor is like inquiring about the cost of a doctor's visit. Every person's condition is unique, and chiropractors are no exception.
Sometimes chiropractic services can range from around $30 to several hundred dollars per visit. The average cost of a chiropractic visit is approximately $65 per visit. Specific treatments may be more expensive, and the overall cost may be higher if your chiropractor suggests that you return for periodic follow-up consultations.
Fullness of Life Chiropractic provides bills for medical services. Almost all of the primary health insurance plans in the area accept our provider. We also deal with medical claims for personal injury and accept auto accidents, job injuries, and other bodily injuries. In addition, we offer a Savings Program for patients who do not have health insurance or whose insurance has limited or no chiropractic coverage. We strive to make care for you and your family as affordable as possible.
Our mission is to assist individuals and families in gaining victory in their health and having better lives through neurologically based chiropractic care; building a healthier community for generations to come.
Trusted Chiropractor Dubuque IA: Read Our Reviews


Walk-in Chiropractic Care
Chiropractic adjustments are a fantastic method to maintain your body's most vital system, your neurological system, functioning optimally and your immune system and body feeling terrific. We understand that being able to drop in for an adjustment is a great convenience in your life. Walk-in chiropractic clinics provide rapid relief with no long-term commitment to your health.
Patients who visit Fullness of Life Chiropractic have a start and finish date for their therapy. Our goal is to bring you back into top physical condition and maintain you there. Chiropractors are not only for people with back pain. Chiropractic care is for anyone who wants to achieve and maintain good health. Some reasons you may want to consider chiropractic care include:
You experience occasional neck pain, jaw pain, or spinal problems
You have a job that involves repetitive motions or you sit at a desk all-day
You are pregnant
You have children who experience frequent ear infections or colic
If you have any of these symptoms, come in for a consultation. We will help you determine if chiropractic care is the best option for your health.
Chiropractor Dubuque IA | Special Offer for New Patients
A fresh way of care at Fullness of Life Chiropractic, the doctors address the root problem in your problem and not just the symptoms. We are focused on addressing your problem, rather than merely symptomatic. Our goal is to provide the patient with the necessary knowledge in order to better assess the cause.
Dubuque Family Chiropractic – Chiropractor in Dubuque, IA USA
You are in the right place for the best health. Let us help you build a healthy family. Call us or schedule a meeting.
Chiropractor in Dubuque IA | We Accept Insurance
Aches, soreness, and exhaustion appear to be minor annoyances at first. You make allowances by using the other hand or leg, or by sneaking in asleep. However, if left untreated, they will progress to more severe aches and pains and weariness. You may even start to lose strength and function in regular activities… even moving your head to merge onto a highway can make you wince. This is where chiropractic therapy can help.
But what about cost-effective insurance? When it comes to affordable insurance, our clients need not worry. We also offer various payment options to make chiropractic care more affordable. We will verify your health insurance coverage and let you know exactly what your policy covers before you incur any charges when you come into the clinic.
Remember that because each individual and case is unique, it's difficult to estimate how much it'll cost before the doctor has had a chance to assess you and determine what care you'll require. However, we do provide you with a free chiropractic consultation so that the doctor can determine the specifics of your situation and provide an estimate of costs before you pay anything.
You should spend 60 to 90 minutes on your first visit and examination. Print and fill out new patient forms ahead of time to save time during your visit. We don't want you to have to wait any longer than necessary to start feeling better. If you are experiencing pain, our chiropractor in Dubuque, IA can help. We offer same-day appointments and will work to get you back to your normal routine as soon as possible. Our Dubuque family chiropractic team is there to guide you.
Healthy lives start here.
1
Consultation
Schedule a free consultation. We'll discuss your health concerns and goals ensuring
you are in the right place.
2
Evaluation
Utilizing specialized equipment and techniques we assess your body's unique needs and overall neurological ability.
3
Plan of Action
Dr. Neal will present recommendations to restore your body to optimal health and proper function.
4
Restoration
Adaptive care that is specific to your body's changing needs that isn't repetitive or limited to short term relief.
Experience the
Fullness of Life!
Is Chiropractor Care in Dubuque right for you?
Perhaps you saw a Dubuque IA Chiropractor in the past but saw no results. That doesn't mean you won't benefit from another chiropractor. There are many different approaches to chiropractic care… and even similar techniques yield different results when performed by different chiropractors with different goals.
Best Family Chiropractor in Dubuque, Iowa
Dr. Neal is not only certified in Torque Release Technique, but he is also an instructor of the technique. His supportive chiropractic care procedures are customized to meet the needs of each patient. He has helped thousands of people over the years, and is dedicated to helping his patients get back on their feet as quickly and safely as possible.
He is a strong believer in holistic healthcare practices and works to ensure that all of his treatments are natural and non-invasive. He regularly attends seminars and continuing education programs to stay current on the latest developments in chiropractic care. He is passionate about helping people achieve optimal health and wellness through effective, safe, and natural treatments.
​
Non-invasive Screening
Our screening is free—we're just taking a look to see how we can help you. People who have had spinal surgery, women who are pregnant, and people with chronic back problems have all benefited from our care, just to name a few. Our focus is on a neurological rather than a skeletal approach, which means we can address the root problem and work with your body, not against it.
​
Gentle Adjustments
Do twisting and cracking repel you? We practice a chiropractic technique called Torque Release in our chiropractic clinic that allows us to strengthen your body and align your spine with gentle adjustments. You may hear a few small clicks from the instrument as your body learns to hold the corrections and becomes retrained through your everyday activities.
Flexible Payment Plans
You and your family's health needs and results are always our ultimate goal. We work with multiple insurance providers and offer savings programs so no matter your coverage we are able to set up a plan that works within your lifestyle. Chiropractic care is an investment in your health, and the pay-off for good health is immeasurable and can benefit you for years to come.
Plan to Excel
We want to prevent the problems that can require surgery or medication and all the pain and suffering that goes along with it. Supportive care, usually just one or two visits per month, is designed to help you stay at your best, while giving us opportunities to address your whole health throughout your life and any troubles as they arise preventing future concerns.
How Chiropractic Care Deals With Any Pain
Chiropractic care is a form of healthcare that works to diagnose, treat and manage pain and discomfort related to the musculoskeletal system, thus providing pain relief and supporting spinal health. Chiropractors are experts in manual manipulation of the spine, joints, and soft tissues, using their hands to detect and correct misalignment. This type of treatment can be used to alleviate shoulder pain, osteoarthritis pain, and sciatic pain, restore mobility, and improve overall physical and spinal health where overall wellness begins.
Chiropractic treatment is often recommended when other treatments have failed to treat the underlying cause of pain. Chiropractors are trained to identify misalignments in the spine, as well as joints and muscles that are causing discomfort. They use a variety of manual techniques, such as spinal manipulation and mobilization, to reduce inflammation and promote healing and optimal health for everyday life.
Chiropractors also offer lifestyle advice, such as stretching exercises, nutritional support, and ergonomic modifications to help patients manage their own pain. They may also recommend physical therapy or other forms of complementary care for further relief from pain. People with chronic conditions like arthritis, may find that chiropractic treatments improve mobility, helps reduce pain, and manage the condition better.
Contact us today to get started!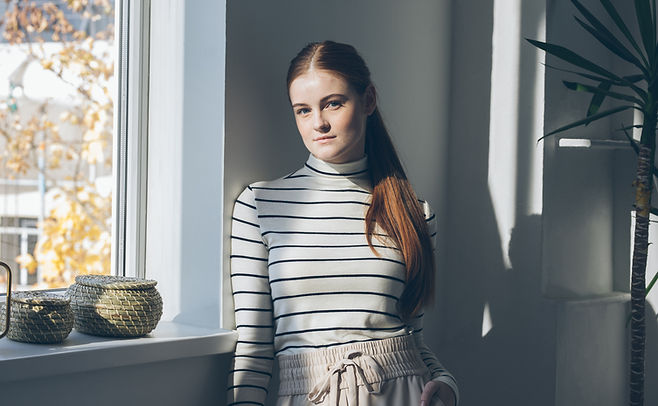 Get
Healthy
Tomorrow, Today!
Four habits that are
sabotaging your
health
& how to stop them.
Sign up below to get Healthy Tomorrow, Today! and learn the four sabotaging habits and how to break them.
Chiropractor Dubuque IA | Results Focused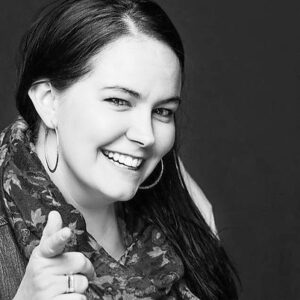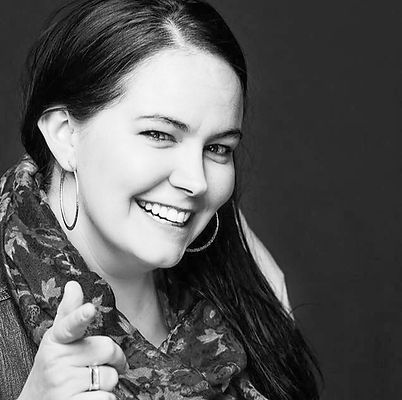 Kelly L.
Through incredible patience, education, pregnancy chiropractic care, and adjustments I was able to not just endure a physically painful pregnancy but to enjoy my pregnancy and my post pregnancy health journey now, too!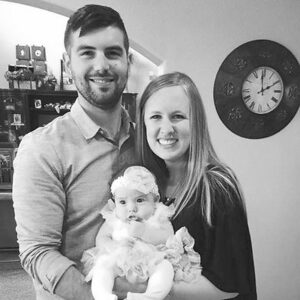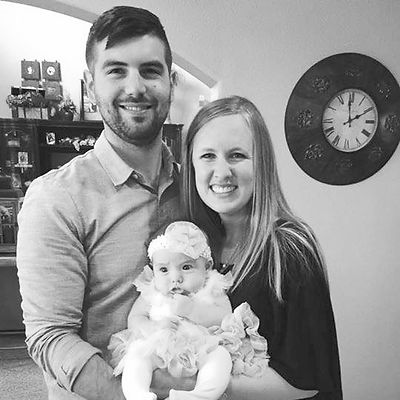 Dan K.
Dr. Neal's technique makes you feel BETTER instead of WORSE! They're also very helpful with finding a way make a healthcare plan that meets your needs and budget. Don't go anywhere until you give Dr. Neal and his team a shot!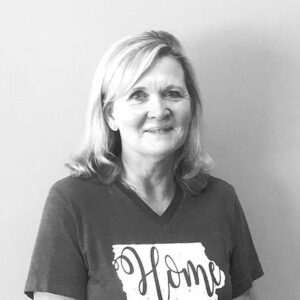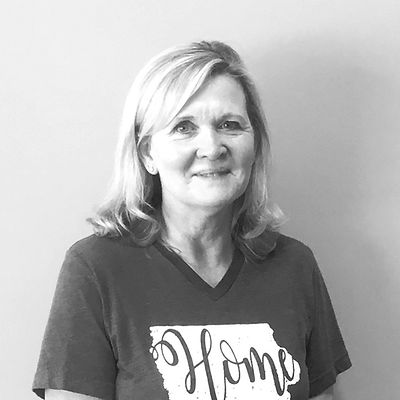 Deb R.
Since I have started I have felt less stress in daily activities and work, my stomach issues have subsided, and my overall health has improved!