Dyersville Chiropractic Care
If you're dealing with chronic aches, pains – even just everyday fatigue – it's time to take some steps towards regaining your vitality. Fullness of Life Chiropractic in Dyersville is here to help make sure the only pain and exhaustion you experience comes from having too much fun! Our experienced chiropractors can give your life a jumpstart back into feeling full, healthy and energized again.
Our friendly team of chiropractors led by Dr. Neal Rolwes, DC are equipped with the most up-to-date treatments and techniques to help everyone dealing with aches, pains and movement issues. No matter what ails you—whether it's lower back pain or just needing an adjustment – our experts have got your back! Plus all that extra motion could give you some enviable posture too.
We'll assess your condition, take into account everything that makes you unique, and develop an approach custom-made for what YOU need. We bring the whole bag of tricks to help – from spinal decompression to massages and beyond!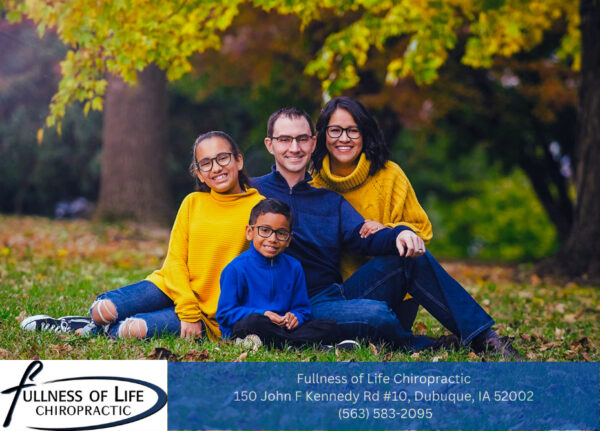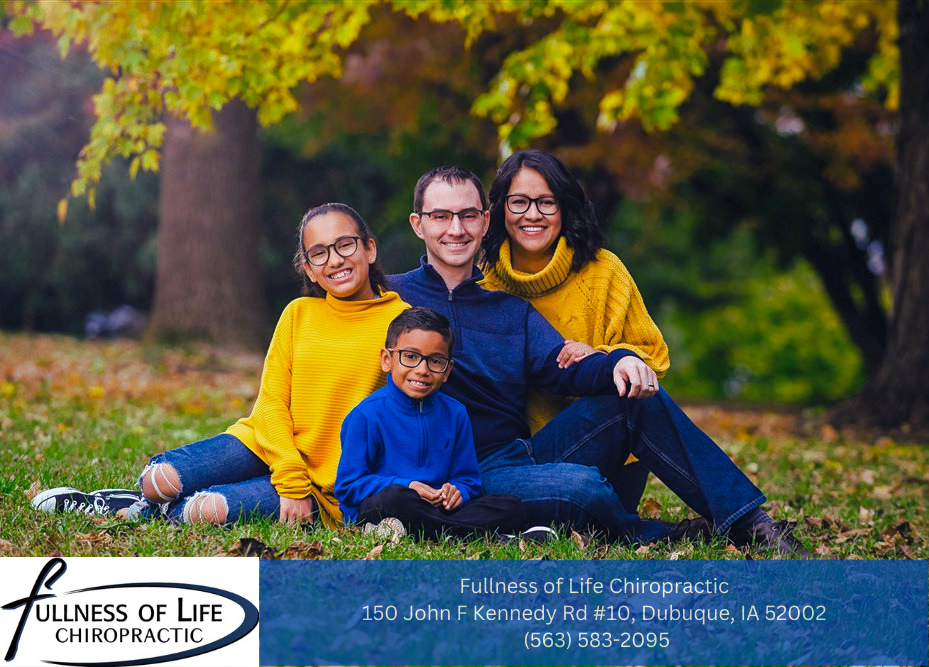 Give us a call today so we can start creating a treatment plan suitable for you!
Leading Dyersville Chiropractor Focused on Improving Your Holistic Health
At Fullness of Life Chiropractic, we believe that your health comes first and foremost. Our certified and experienced chiropractor is dedicated to providing natural noninvasive treatments to relieve physical pain, improve mobility and support your body's holistic wellness.
We understand that pain relief is fleeting unless it comes in tandem with lifestyle changes that bring you closer to long term health, and we make every effort to ensure a reduction of your pain now and maintain your wellness in the future. Trust us as your chiropractor and we will have you living life to the fullest!
Our services include spinal adjustments, joint mobilization, soft tissue treatments and much more. We understand that each person is unique and requires tailored care to achieve the best results. That's why we work closely with you to develop a plan of action that suits your individual needs and goals.
We believe that staying active is essential to achieving total wellness, which is why we also offer lifestyle advice to help people maintain a healthy lifestyle. If you're looking for a chiropractor in Dyersville, look no further than Fullness of Life Chiropractic!
Contact us today to learn more about our services and how we can help you achieve the lasting relief you deserve.
Licensed Chiropractor Near Me I Dyersville Chiropractic Care
Since day one, we strive to provide a safe and healing environment for our patients. We're passionate about making sure every patient leaves our office feeling better than when they came in, and that starts with caring for them as people first.
We believe in providing natural forms of healing through our unique approach to chiropractic care. Our team is committed to delivering the best treatment plan for each patient's individual needs, as well as making sure that every visit is a positive experience.
We are dedicated to offering the highest quality chiropractic care in a professional, comfortable and welcoming environment. Our team of experienced chiropractors provide comprehensive assessments and treatments for a variety of conditions related to the spine, joints and muscles.
What we want is every patient to feel like part of the family when they enter our office. We will take the time to answer any questions or concerns you may have, and provide you with a personalized treatment plan that is suited to your individual needs.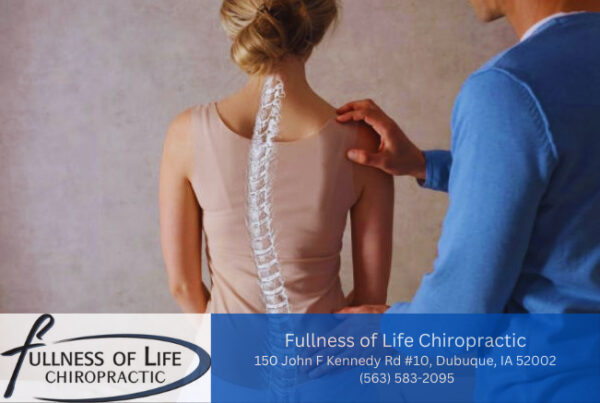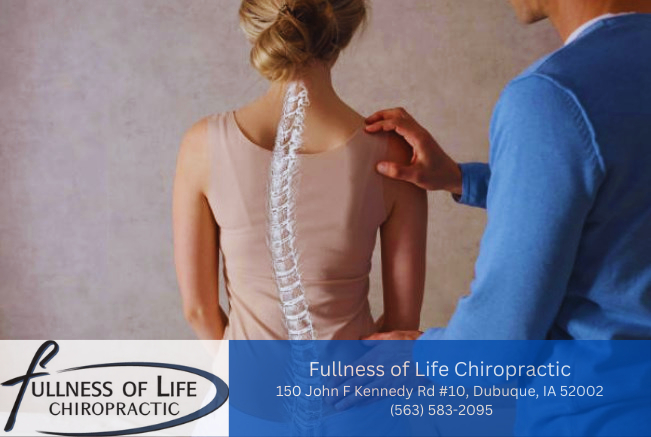 Results-Focused Chiropractic Techniques in Dyersville, IA
At Fullness of Life Chiropractic, our team of chiropractors are committed to helping you reach your health and wellness goals. We offer a variety of results-focused techniques that can help improve your overall wellbeing and quality of life. Our chiropractic services range from spinal adjustments, car accidents, sports injuries, and more.
Our non-invasive Dyersville chiropractic treatments are designed to restore balance to your body. Our team of chiropractors work to identify the underlying causes of pain and discomfort, develop a personalized treatment plan for each patient, and provide treatments that will help you achieve lasting results.
Our Dyersville chiropractic clinic is equipped with the latest technology, which allows us to provide our  patients with the best care possible. We offer spinal decompression therapy, which uses a motorized traction table to relieve joint pain and tension in the spine. This can help reduce compression on the nerves and blood vessels, promote healing, and improve overall alignment.
About Dyersville, IA
Dyersville is a small city in Iowa's Dubuque County, located on the southern banks of the Maquoketa River. The town was founded by John Dyer in 1872 and has since retained its rural charm, with a population of just over 4,000 people living within its limits.
The town is best known for its iconic baseball diamond, created for the 1989 movie "Field of Dreams", which has since become a destination spot for many visitors to Dyersville. In addition to this, there are several museums in town dedicated to local history, such as the National Farm Toy Museum and the Field of Dreams Museum.
Local recreation includes exploring the nearby woodlands, fishing and swimming at the Maquoketa River and visiting nearby cities such as Dubuque or Cedar Rapids. Dyersville also has a number of parks for families to enjoy, such as Harper's Hollow Park and Geist Memorial Park.
Whether you're looking for a peaceful getaway or an active day of sightseeing, Dyersville is the perfect destination for family friendly fun! With its historical sites, recreational activities and natural beauty, it's no wonder that this charming town is beloved by so many.
Ready to get your body feeling up to par? Look no further than Fullness of Life Chiropractic in Dyersville, Iowa! Schedule an appointment today and come see how chiropractic care can help you reclaim control over your health.