Farley Chiropractic Care 
Have you ever tried visiting a chiropractor, yet found no relief? Don't rule out chiropractic care just yet – different practitioners have their own special approaches to the same technique. Dr. Neal takes it one step further as not only is he trained in Torque Release Technique, but also an instructor of the said method! 
Torque Release Technique is a gentle, non-invasive and painless chiropractic technique that uses a hand-held instrument to quickly pinpoint and correct areas of misalignment in your body. This helps restore the flow of energy throughout the body, bringing balance back to the musculoskeletal system. 
At Fullness of Life Chiropractic, we treat the root cause of your pain, fatigue, or discomfort, rather than just the symptom. Dr. Neal is dedicated to helping patients find relief through a holistic approach to healing, offering customized treatment plans for each individual's needs and health goals. 
He also provides comprehensive nutritional and lifestyle counseling that supports long-term physical wellness by teaching healthy habits and providing tools to help you reach your goals. 
Come experience the Fullness of Life Chiropractic difference today!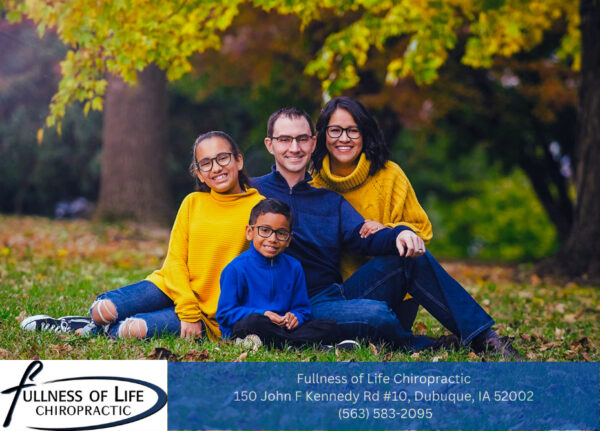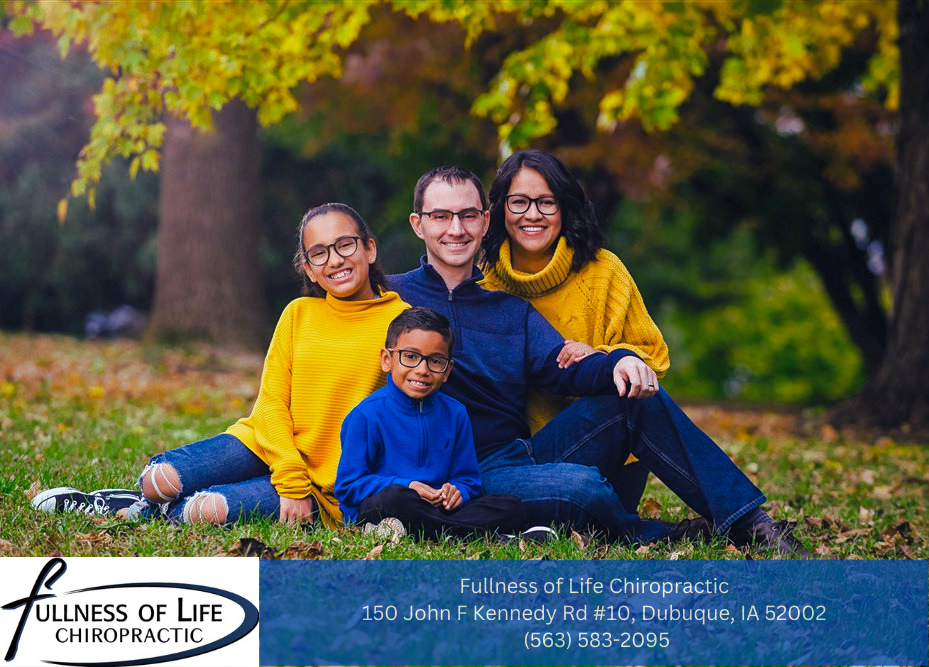 Highly Skilled & Reliable Specialists in Farley Chiropractic Care 
At Fullness of Life Chiropractic, we have a highly skilled and reliable team of specialists that are here to help you get the relief and comfort you're looking for. Our team includes chiropractors, physical therapists, massage therapists, nutritionists and other health care professionals who are all trained in the latest techniques for assessing your condition and providing the best possible care. 
We use a variety of treatments, therapies, and techniques to help you achieve your health goals. Our goal is to provide high-quality, evidence-based treatment that helps reduce pain and improve function so that you can get back to doing the things you love. 
Our specialists have years of experience working with a variety of conditions, from chronic pain and sports injuries to spinal problems and arthritis. We are dedicated to providing you the best care possible, tailored to your unique needs. 
We pride ourselves on staying up-to-date with the latest trends and techniques in chiropractic care so that we can provide you with the most effective treatments.
Most Trusted Chiropractor Near Me I Farley Chiropractic Care
We understand how important it is for you to have a comfortable and safe environment where you can receive the best care possible. Our team works hard to provide you with an atmosphere of trust, respect, and compassion as we work together towards your health goals. We are committed to treating each patient with kindness and respect while taking into consideration their individual needs. 
Each staff at Fullness of Life Chiropractic strives to provide each patient with an individualized treatment plan designed to address their particular condition. Our approach is centered around conservative and natural treatments in order to reduce pain and improve overall health.
Our friendly Farley chiropractor has your back, literally and figuratively! We're always happy to help get you closer towards achieving those health goals with our cutting-edge procedures and treatments. Not just that, but nutritional counseling is at the ready for additional support in getting there.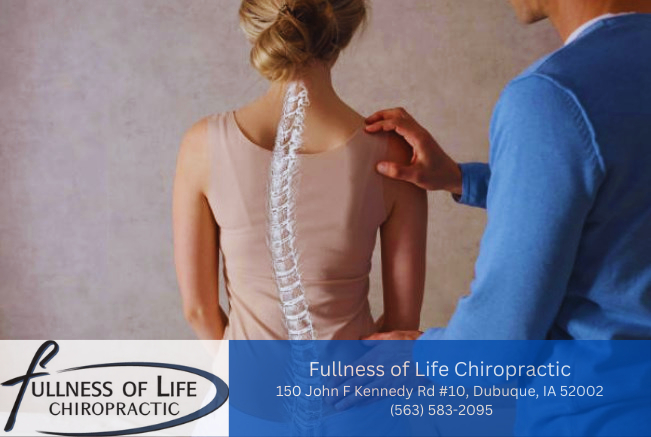 Non-Invasive & Gentle Chiropractic Care in Farley, IA 
At Fullness of Life Chiropractic, our team of experienced and caring professionals offer non-invasive and gentle chiropractic care to the community in Farley, IA. We understand that every patient is unique and we take a personalized approach to treatment that focuses on the individual's needs. Our techniques are designed to relieve pain and discomfort while restoring function and improving overall health and wellness. 
We also offer lifestyle modifications such as advice on nutrition and exercise that can further improve your overall  health. Our chiropractors are highly skilled in the diagnosis and treatment of a variety of conditions, including back pain, neck pain, headaches and migraines, sciatica, shoulder and arm pain, sports injuries and more. 
We strive to provide excellent care, personalized attention and quality service. Our goal is to help our patients reach the highest level of health, comfort and happiness. We want you to leave feeling renewed, refreshed, and connected to your body in ways that last for a lifetime. 
About Farley, IA
Farley, IA is a small town located in Dubuque County with a population of just over 2,000. The area has long been considered an agricultural hub, with farming playing a central role in the local economy. Although Farley is small in population, it offers plenty of recreation and entertainment options for those who choose to call this  town their home.
Farley is a great place to live for those looking for a small-town atmosphere with plenty of nearby attractions and recreation opportunities. With its historic downtown area and Heritage Prairie State Park, Farley offers something for everyone who loves being close to nature while still enjoying the conveniences of modern living. 
Whether you're  looking for a place to raise a family or just an escape from the hustle and bustle of modern life, Farley is sure to have something for you. 
Want To Learn How Our Chiropractic Care Services Can Help You? 
Whether you're dealing with chronic pain, injuries from sports or an accident, or simply looking to improve your overall health, our experienced chiropractors can help. 
Contact us today to schedule an appointment and start experiencing the many benefits of chiropractic care.