Expert Chiropractic Spinal Adjustment in Dubuque, IA
When it comes to top-tier chiropractic spinal adjustment right here in Dubuque, you shouldn't settle for a second-rate chiropractor. What you want is  a true chiropractic expert with the experience and expertise to properly diagnose and treat your issues. That's where our team at Fullness of Life Chiropractic comes in!  
Our spinal adjustment services are designed to relieve joint pain, correct misalignments, and restore range of motion. We utilize precise techniques such as manual manipulation, mobilization, soft tissue techniques, and instrument-assisted manipulation to restore natural movement. We also provide corrective exercises to help strengthen the muscles surrounding your spine and ensure that you stay aligned for years to come. 
At Fullness of Life Chiropractic, we understand how debilitating back pain can be and strive to get our clients back on their feet as quickly and safely as possible. With our expert spinal adjustment methods, you can expect to improve range of motion and get relief from neck pain, low back pain, headaches, and other common injuries. You'll also receive comprehensive post-adjustment advice on how to take care of your body and prevent future injuries. 
Whether you're an athlete looking for a pre-season adjustment, a working professional recovering from an injury, or simply someone wanting to improve their overall health and wellness, our team at Fullness of Life Chiropractic is here for you. 
Contact us today to see how we can help with your spinal adjustment needs! 
Common Spine-Related Conditions and How Chiropractic Care Can Help
Do you suffer from neck pain, lower back pain, sciatica, or even carpal tunnel syndrome? These are all common spinal-related conditions that can be effectively treated with chiropractic care. 
A qualified chiropractor will perform a detailed examination to diagnose the issue and develop a plan of action to relieve your symptoms. Some of the treatments used in chiropractic care include joint manipulation, soft tissue therapies, and therapeutic exercises. 
At Fullness of Life Chiropractic, we provide chiropractic treatment for spine-related conditions such as: 
Back Pain

Neck Pain

Sciatica 

Scoliosis 
We treat the root cause of the pain and prevent them from recurring. You can expect to improve your range of motion and get relief from muscle tension. With regular chiropractic care, you can also prevent future injuries and enjoy a better quality of life!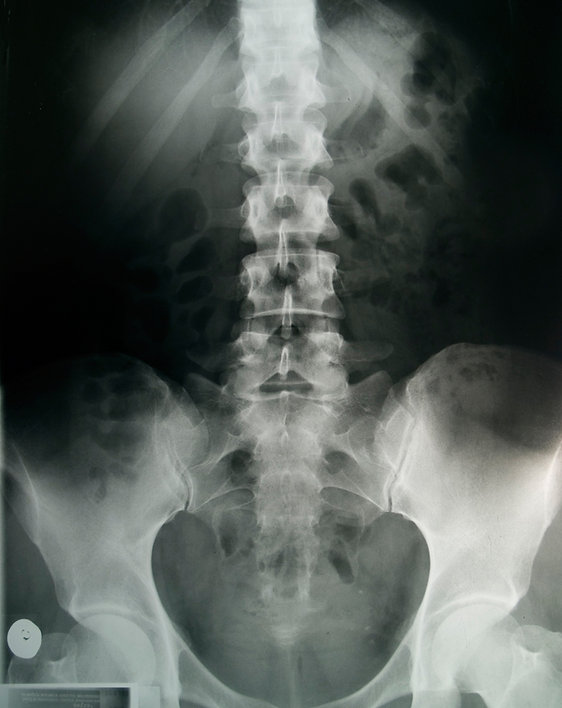 Expert Chiropractor Providing Effective Spine-Related Care in Dubuque, IA
Our chiropractor, Dr. Neil Rolwes is an  experienced and trusted specialist in spine-related care. He offers a range of treatments to relieve your pain, improve mobility, and reduce the risk of injury. Our team at Fullness of Life Chiropractic provides personalized treatment plans tailored to meet your specific needs.
If you're looking for an expert chiropractor in Dubuque, IA who can help with your spinal issues, look no further than Fullness of Life Chiropractic. We specialize in providing effective chiropractic care that is designed to improve your overall health and wellness! Call us today to schedule a consultation and find out how we can help you. 
The Process: What to Expect During Our Spine Chiropractic Care Session
When you come in for your chiropractic spinal adjustment appointment, our team will begin with a thorough assessment. We'll take a medical history, ask questions about your symptoms and lifestyle, and perform physical examinations. Based on our findings, we'll develop an individualized treatment plan to help relieve your pain and improve your overall health. 
The next step is the actual chiropractic treatment. This may include manual spinal manipulation, as well as additional therapies like massage therapy, therapeutic exercises, and stretches. During your appointment, Dr. Rolwes will ensure that you receive the highest quality care tailored to your specific needs. 
At Fullness of Life Chiropractic, we're dedicated to providing timely, effective treatments that help you get back on your feet as quickly as possible. We understand the importance of getting spinal care done right away, so we make sure our patients can access the help they need in a timely manner. Our team is here to support you every step of the way!
Beyond Pain Relief: Other Benefits of Regular Chiropractic Care for Your Spine Health
Not only do regular chiropractic spinal adjustments provide relief from pain, but they can also help improve your overall health and wellness. Regular treatment sessions can increase mobility and flexibility, reduce inflammation in your spine, maintain structural balance of your spine and entire body, and correct any misalignments that may be present. 
Chiropractic care is also an effective way to reduce stress and anxiety. Research has shown that regular chiropractic sessions can help to relax the muscles, improve blood flow throughout the body, and reduce tension headaches. 
At Fullness of Life Chiropractic, we take pride in offering comprehensive care for your spine health needs. Our team is here to provide you with holistic solutions that will leave you feeling your best. So if you're looking for a way to improve your overall health and wellness, give us a call today! We look forward to helping you get started on the path to better spinal health. 
Want to learn more? Contact Fullness of Life Chiropractic today to schedule an appointment with Dr. Rolwes. 
Invest in Your Spinal Health with Professional Chiropractic Care Services in Dubuque, IA: Call Fullness of Life Chiropractic Today!
Your spine health is an investment in a better life. Reach out to me at Fullness of Life Chiropractic today, and let's embark on a journey of enhanced wellness together. Your well-being is just a call away. We take the time to understand your individual needs, so you can feel  better and live a life full of wellness. 
Let us  help you discover a better quality of life with our professional chiropractic care services. Call us  today to learn more about how our team can help you achieve your health goals.