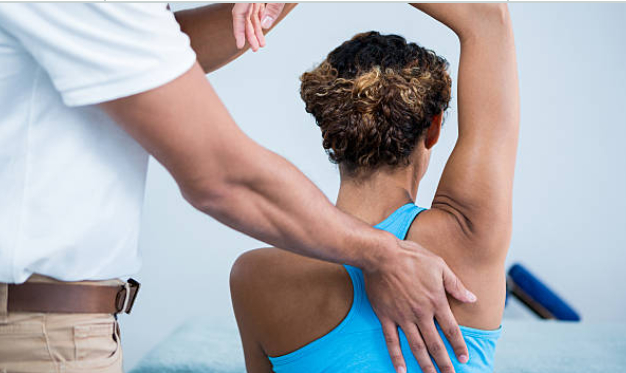 Chiropractic services help people who suffer from chronic pain. However, to guarantee that you get the best chiropractic services, you have to work with someone you can fully trust. A holistic health profession, chiropractic is based on the idea that when the spine and other musculoskeletal structures are correctly aligned, the body may cure itself naturally and without using drugs or surgery. This reduces irritation to the spinal nerve by restoring mobility to the spine. Chiropractic, regarded as complementary or alternative medicine, is a hands-on, drug-free method of treating pain.
Many people go to chiropractors for help controlling headaches, neck, shoulder, and lower back pain. Thirty-five million Americans are thought to receive care from chiropractors annually. Chiropractic is also used to relieve pain associated with arthritis, carpal tunnel syndrome, and other conditions.
Choosing the best specialist for your needs can be challenging and overwhelming. However, you will be well on your way to learning how to pick the finest chiropractor for you if you follow these recommendations.
Set your needs.
Recognizing your need for a chiropractor is the first step in making an appointment. The chiropractic specialization focuses on neuromuscular diseases, including their influence on general health and symptoms such as back pain, neck pain, joint pain in the arms and legs, headaches, etc. In addition, chiropractic care can be beneficial for persons with injuries from sports, auto accidents, arthritic discomfort, and other conditions. Finally, you might wish to see a chiropractor for an immediate problem, such as an injury following a stressful event, or for preventative therapy to avoid pain and injuries in the future.
The musculoskeletal system's conditions may be treated with chiropractic and other therapy modalities. However, chiropractors can send patients to other healthcare professionals if chiropractic treatment isn't appropriate for them.
Launch your search.
It's time to look for a chiropractor once you've decided to do so. You can start a general search on Google or Yelp or make things simpler. You can look for chiropractors in your region straight on Wellistic. You can narrow your needs using the Wellistic search by location, condition, and other factors.
Consult evaluations and recommendations
You can get a better idea of the experience you might expect from your preferred supplier by looking for suggestions or testimonials. What are the opinions of current patients on their experience? What standards do you want your chiropractor to adhere to? Does your insurance offer coverage for this provider? You should all have answers to these queries before your initial appointment.
Choose the type of chiropractor you prefer, and learn about the procedures they might use.
Choosing the traits you wish to value most in a chiropractor will help you choose the one who is best for you. For example, would you feel more at ease receiving your treatment from a female chiropractor? Do you require a person with additional expertise? Throughout your search, you should ask yourself these queries.
Your chiropractor may examine, provide a diagnosis, or treat a condition. In addition to manual therapy, your chiropractor may recommend rehabilitation exercises, relaxation techniques, and advice on a healthy diet and lifestyle. Stretching and prolonged pressure to particular joints are examples of manual therapy, although spinal manipulation may be the method that chiropractors employ most frequently.
Recognize the purpose of spinal manipulation.
Chiropractors work to relieve and restore joint discomfort and function that was previously hampered by tissue injury through spinal adjustments or manipulation. Tissue damage can result from a single traumatic incident, like falling or lifting a large object or through repeated pressures, such as sitting incorrectly for an extended time.
In spinal manipulation, a chiropractor applies controlled, abrupt force to joints with limited motion using their hands or a tiny device. In turn, this manipulation enhances the range of motion and motion quality while reducing muscle pain and tension. Manipulation can also be used to treat other body areas.
Look into their credentials.
Verifying a provider's credentials will help you determine whether they are certified to treat you. Chiropractors in the US must complete at least three years of undergraduate study before enrolling in a four-year Doctor of Chiropractic (D.C.) degree program at a college or university that the Council on Chiropractic Education has granted accreditation. Chiropractors must also pass the National Board examination to obtain a state license to practice. All states require chiropractors to participate in continuing education programs, but the services they are permitted to offer differ from one state to the next.
Know what to anticipate
During a typical chiropractic appointment, you may anticipate meeting with a chiropractor who will talk to you about your pain and symptoms and their experience. After that, they will do a physical examination and diagnose using lab tests or diagnostic imaging procedures like X-rays, MRIs, or CT scans. Next, a chiropractor will work with you to develop a treatment plan after a diagnosis; this plan may call for numerous regular visits. For example, you might lay on a table during a visit as a chiropractor adjusts you into particular postures to treat various locations. Additionally, you can get suggestions for changes to your lifestyle, house maintenance, and workout routines.
Recognize the dangers
When administered by a qualified practitioner, chiropractic care is generally considered a safe, efficient treatment for conditions like low back pain, neck discomfort, and headaches. However, having chiropractic care carries a few uncommon dangers. These dangers after neck manipulation include a herniated disk, nerve compression, or a certain kind of stroke.
Chiropractic care is not recommended for those with specific medical disorders, such as severe osteoporosis, spine cancer, tingling or numbness in the arms or legs, a higher risk of stroke, or a known bone irregularity in the neck.
Bring inquiries with you.
To have the most incredible, most relaxing experience possible, you should always do your research before hiring a health or wellness practitioner. Then, when you finally schedule that first meeting, bring any questions you may have. Inquire about your particular illness or injury. Find out how you may maintain preventative care or assist yourself in your recovery. Make sure you give yourself an experience and the answers you deserve because your health is in your hands!
Chiropractic care can do wonders for those suffering from different types of pain, but it is essential to understand what you are getting into before making an appointment. By preparing in advance and asking the right questions, you can be sure that you are making the best decision for your health.
If you want to get the best chiropractic service, Fullness of Life Chiropractic is the place to go! We offer various services that can help you get relief from different types of pain, and our team is composed of highly experienced and certified professionals. So contact us today to schedule an appointment!